But there's a reason we recognize Hamlet as a masterpiece: it's that Shakespeare told us the truth, and people so rarely tell us the truth in this rise and fall here [indicates blackboard]. The truth is, we know so little about life, we don't really know what the good news is and what the bad news is.

– Kurt Vonnegut quoted in At the Blackboard in Lapham's Quarterly
The video cuts out just before the interesting part….!
Here is the diagram for Shakespeare.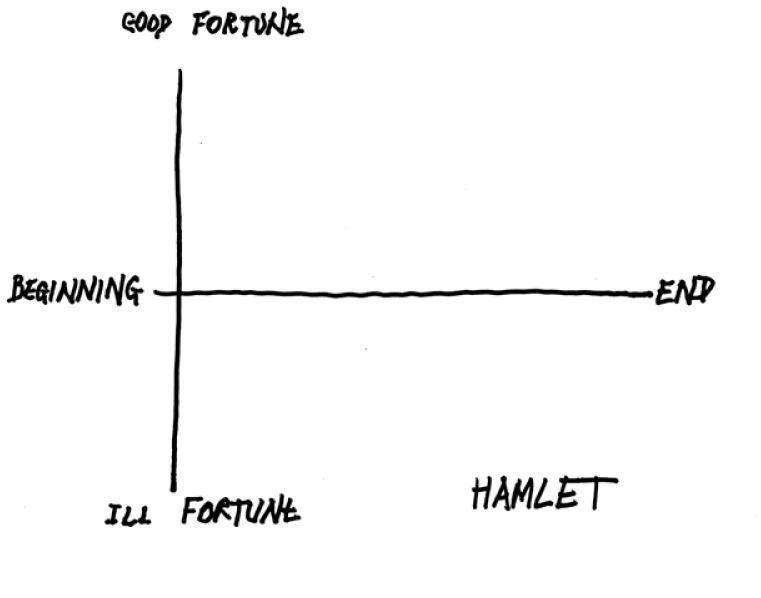 Related posts